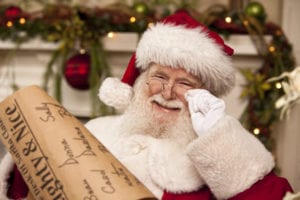 Santa is coming to your screen!
Welcome and thanks for visiting Santa's Virtual Fundraising Drive! We are super bummed that Santa will not be able to make our Breakfast with Santa event this year. But Santa still wants to help kids in need during the holidays and he invites you to join him! Now through December 15, please consider making a donation of $10 or more to support kids who will be spending the holidays at Renown Children's Hospital.  Santa will have a special message for your little ones and they'll have an opportunity to write a letter to Santa!
Thank you for your generosity and we look forward to seeing you in 2021!
Thank you to our sponsors!