Miracle Treat Day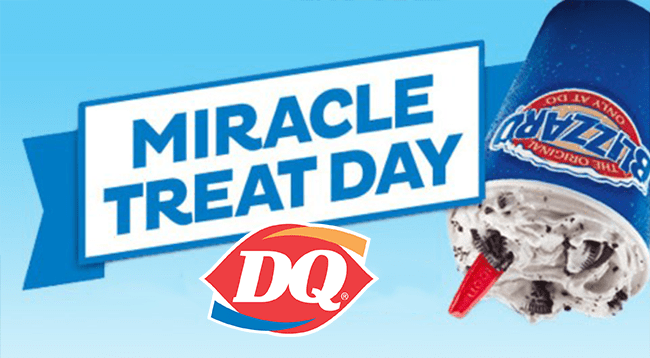 It's that time of the year again – let's make miracles happen with some delicious, frozen treats! You can purchase a Mini BLIZZARD® from Dairy Queen while supporting Renown Children's Hospital, your Children's Miracle Network Hospital.
On July 24, Renown employees have an exclusive Miracle Treat Day when you can purchase your Mini BLIZZARD® in person for $3 at any of the locations below while supplies last.
Wednesday, July 24:
Renown Regional Medical Center
The Shops at Renown between CVS Pharmacy and Subway
11 a.m. to 1 p.m.
Renown South Meadows Medical Center
South Meadows Café
1-3 p.m.
1285 Financial Blvd.
West Breakroom
11 a.m. to 1 p.m.
This year's flavors are Cookie Dough, Oreo, Reese's, and Strawberry Cheesecake. Cash, checks, and credit cards will be accepted. Please make all checks payable to Renown Health Foundation. Mini BLIZZARD® sales will be first come, first served. We will provide coupons for sale so that you can get your favorite BLIZZARD® at the Sparks DQ at any time that is convenient for you.
For more information, email Gabrielle Irvin with Renown Health Foundation at girvin@renown.org.