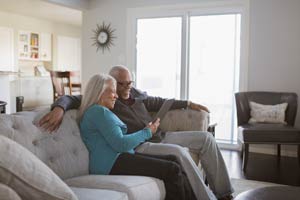 What if by simply giving your saliva sample, you could potentially be saving your life, as well as the lives of people in your family and your community? And what if you could also receive your family traits and ancestry at no cost? Well, it's possible and it's happening!
The Healthy Nevada Project is combining genetic, clinical and environmental data in new ways to deliver personalized health information.
Find out what fascinating discoveries have been made, how this study has helped individuals in our community, and how you can become a participant during this event.
RSVP below or call 775-982-7787.
Join Zoom Meeting: https://renown.zoom.us/j/94598506290
Meeting ID: 945 9850 6290
This event is a part of Renown Health's Sterling Silver Club, a free program offered for anyone ages 55 and over. Learn more and sign up to be a member at renown.org/SterlingSilver.
Healthy Nevada Project genetic test kits can be sent to your home or you can schedule an appointment at one of our locations. Learn more and enroll here: healthynv.org
For questions, please contact the Healthy Nevada Project team at 775-982-6914 or RenownIHI@renown.org